• SERBIA HOMBU
OKINAWA KARATE-DO KYOKAI SERBIA HOMBU
(OKIKUKAI SERBIA HOMBU)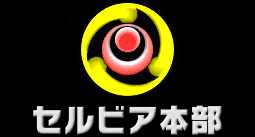 KARATE-DO style of the 'tiger, crane and dragon' is the only original system of OKINAWA KARATE which is practiced in this country Serbia since 1973. Mr. Topolsek Mario, who set up a few of dojo in ex-Yugoslavia, brought it.
A few teams of athletes have, during all these years of development, traveled to Okinawa for acquiring knowledge, for personal development or for participating at THE TRADITIONAL OKINAWA KARATE-DO OPEN KUMITE CHAMPIONSHIP in 1974, 1981, 1982, 1985, 2001, 2004, 2005, 2006, 2009, 2010, 2011, 2012, 2013... etc.
The break-up of former Yugoslavia state was followed by the founding of a new organization in Serbia, which joined OKIKUKAI — OKINAWA KARATE-DO ASSOCIATION in Okinawa.
OKINAWA KARATE-DO KYOKAI SERBIA HOMBU (acronym: OKIKUKAI SERBIA HOMBU) was founded by Mr. Popovic Vladimir, Mr. Dimitrieski Milan and Mr. Ciric Dragan. Dojo was officially registered under name: "OKINAWA KARATE-DO KYOKAI GEN DOJO – SERBIA". Suggestion for the new name was given by Mr. Nakahodo Tsutomu Sensei and Mr. Yamashiro Hirokuni Sensei at the Summer Training Camp in Erlangen (Germany) in May 1998. Under the new name: "OKINAWA KARATE-DO KYOKAI SERBIA HOMBU" was re-registered on 12th April 2000.
OKIKUKAI SERBIA HOMBU MANAGEMENT
OKIKUKAI SERBIA DOJOS
•
•

(BELGRADE)


OKIKUKAI SERBIA HOMBU DOJO


(BELGRADE)


OKIKUKAI SANCHIN DOJO
POPOVIC VLADIMIR


(KYOSHI 8 DAN)

DIMITRIESKI MILAN


(KYOSHI 7 DAN)

E-mail: shokugen@gmail.com
E-mail: okisami18@yahoo.com
•
•

(ZEMUN)


OKIKUKAI GOJKO KISIC DOJO


(NOVI SAD)


OKIKUKAI SHOKEN DOJO
KISIC GOJKO


(RENSHI 6 DAN)

SABO DRAGAN


(SHIHAN 5 DAN)

E-mail: gokinawa@gmail.com
E-mail: old.uechi@sbb.rs
•
•

(ZRENJANIN)


OKIKUKAI ZRENJANIN DOJO

PROTIC ZORAN


(SHIDOIN 2 DAN)

E-mail: proticz@ymail.com